LunaStone Red Fuzz 1
Tuotenumero: LS-RF
---
Kuvaus
RED FUZZ 1
HOT-TEMPERED. SCREAMING. BUT BEAUTIFUL.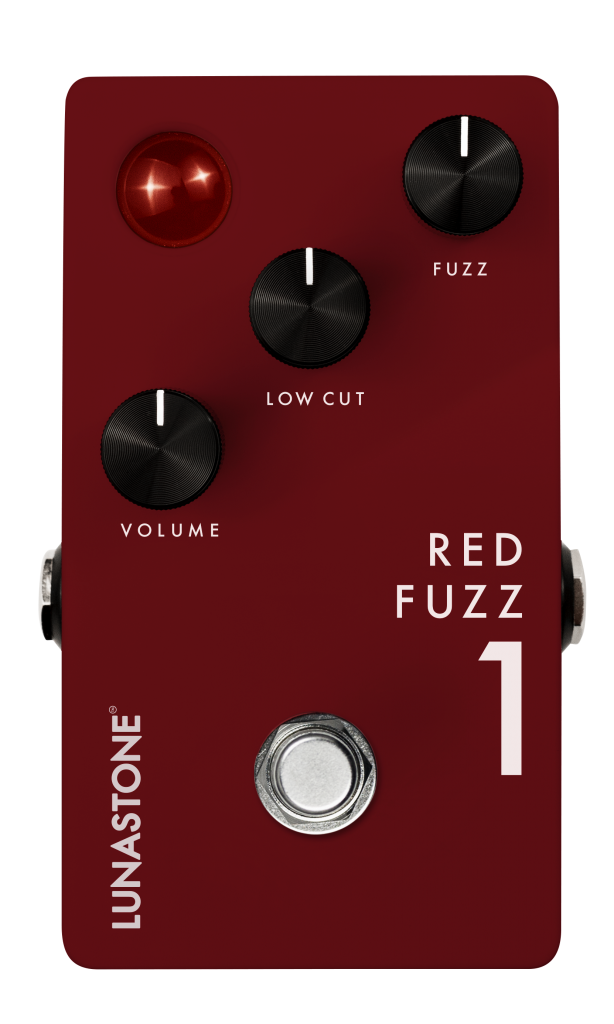 Not everything is like back in the day. Many guitarists have lost at least one big privilege: To get to crank up a Marshall stack full-on during live gigs.
Red Fuzz 1 has that classic over-saturated, thick Fuzzy sound you've probably heard more that once from the good old 60's and 70's. But where the fat Fuzzy guitar sound from the 60′ and 70's mostly comes from a cranked up amplifier with a Fuzz pedal in front, Red Fuzz 1 definitely doesn't need any help!
It simply takes a classic Fuzz and a stack and cram them together into one single piece of fat and beefy rock'n'roll hardware.
So, bring your combo this time… No need for a stack! Unlike the classic designs, Red Fuzz 1 also has built-in Fuzz-friendly buffers to make it more 'friendly' to the other pedals in your signal chain.
Bottom line: This hot-tempered redhead simply screams Hendrix-style Fuzz!
Foot-On Overdrive
The knobs on Blue Drive 1 are not only placed diagonally because it looks killer, it is also because we know that sometimes a quick tweak is needed mid-song.
With the Volume and Drive knobs accessible by the edges, you can tweak them on the fly with your foot. No more kneeling down, letting go of the strings, abandoning the groove and loosing the momentum.
HEAR FOR YOURSELF
Apart from actually plugging into a pedal, nothing demonstrates it better than a great sound demo. Tune in, listen up and if possible wear some decent headphones. [New video by Mika coming up].
Low Gain (neck pickup on a Stratocaster)

Medium Gain (both pickups on a Telecaster)

Max Gain (bridge-position humbucker)

Hear the full demo by Pelle Holmberg!
HIGHLIGHTS
Roaring and biting fuzz

Adjust with your foot on the fly

Beautiful Scandinavian design
SPECS & MANUAL
Chassis dimensions (W/D/H): 2.9″ x 4.5″ x 2″ (73 mm x 114 mm x 51 mm (incl. knobs))
Weight: 265 g. (9.35 oz.)
Battery type: 9V
Adaptor type (not included): Standard 9V DC (center negative)
Power consumption: 75mA